It's rained six of the last seven days.
There's been light rain, heavy rain, misty rain, big rain, small rain. I feel like Bubba from Forrest Gump listing off all the rain there's been…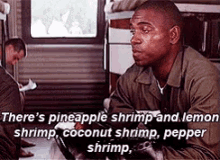 The week ahead doesn't look much better. I'm starting to think I'm going to need to build an overhead shelter to help protect the garden. All I can say for now is this: I'm glad I have a well draining raised bed.
All the moisture in the air is wreaking havoc.
The raised humidity has powdery mildew spreading over my garden like white wildfire. A few of my friends over on Instagram have recommended a mixture of oil, organic soap, and baking soda to help fight the mildew. I will definitely be trying this mixture out to see how well it works!
The other bad part about all this rain we've gotten lately is that it came right after 20+ days of 90 degree and above weather. Now, if you've ever grown tomatoes in a similar condition you may know exactly what problem this has caused for me. If not, well:
All the skins on my Mr. Stripey tomatoes split! This is caused by the innards of the fruit growing much more quickly than the skin of the tomato can. It's a little heartbreaking, if I'm being honest. However, I'm glad to be facing this much adversity in my first garden season. It's going to make it that much sweeter when I am much more successful in the future!
Things haven't been all doom and gloom lately, despite what you may be thinking up until this point.
The patty pan squashes are starting to develop! I think these dudes have such an interesting little shape to them. I can't wait to harvest my first one to see how it tastes.
Cucumbers are starting to grow as well! One of my favorite summer snacks is tomato cucumber salad, and this year I hope to be able to make that salad from my own garden!
Side note: cucumber plants are surprisingly prickly!
The basil plants are also enjoying the respite from the heat and are starting to grow like weeds:
My favorite thing to do in the morning is head out to the garden and smell the basil plants. They smell so freaking good!
Last but not least, a pepper update! We haven't had one of those in a while, have we?
My first red pepper is almost ready! I'm waiting on baited breath. These things are taking FOREVER to ripen, it's ridiculous!